H2GO, Brunswick Family Assistance Work Together to Bring Hope to Kids
5/21/2018 4:19:03 PM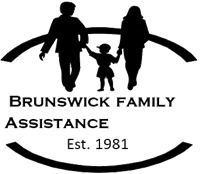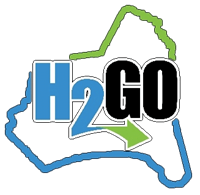 One organization that is committed to assuring a quality of life for their valued customers and another that helps low income people in Brunswick County to live a high quality of life came together to provide children in low income families with toys and games.
H2GO used the money they received from their 'Best in Show' Christmas Float in 2016 to purchase toys to donate. "We wanted to find a way to give to the community, to give to the youth of our area directly. Sometimes having one toy sparks a child's imagination, so we decided to buy a bunch of toys and donate them," says Tyler Wittkofsky, H2GO's Public Information Officer. After searching for the right organization to present the toys to, it all came together when Commissioner Trudy Trombley invited Stephanie Bowen,
Brunswick Family Assistance (BFA)
Executive Director, to give a presentation at H2GO's April 17th meeting as a potential recipient of the 2018-2019
Operation Round Up Program
.
After the presentation, H2GO Chairman Jeff Gerken committed to donating $100 to BFA and the rest of the commissioners followed, totaling $500 in donations from the H2GO board. Wittkofsky and Bowen, both recipients of the 2017 Brunswick County Future 10, met afterwards to discuss further donations to help the mission of BFA. With BFA recently moving to open their doors full time Monday through Friday in Leland to help better serve the growing demand in the Northern Brunswick County community, H2GO decided to provide BFA with toys to hand out to children who may not be in a position to afford their own. BFA- dedicated to improving the lives of families and individuals in crisis in Brunswick County, who are willing to help themselves, by providing emergency assistance and educational and skills development programs- gladly accepted the donations. On May 16th, Wittkofsky presented Bowen with a trunk load of toys. Bowen says, "It takes a village to truly make a difference for those in need in our community. Having community partners, like H2GO, who are willing to work with BFA to offer a hand up to our neighbors in need, particularly children, is critical to the success of our mission. We are very grateful to H2GO and its members for being so generous to BFA and the clients we serve."
Started in 1981 and serving Brunswick County for the last 35 years,
Brunswick Family Assistance
recently opened their doors in Leland. Their Leland location is at 324-I Village Rd Leland, NC 28451, behind the new Domino's Pizza on Village road. They are open Monday through Thursday 9:00 AM – 4:30 PM and Fridays 9:00 AM – 3:00 PM. Their office provides an open food pantry for those in need and accepts donations and nonperishable food to help sustain their mission. For more information, you can contact Stephanie Bowen at
stephaniebowen.bfa@gmail.com
.