H2GO Staff Donates Supplies to Lincoln Elementary
2/5/2018 10:35:14 AM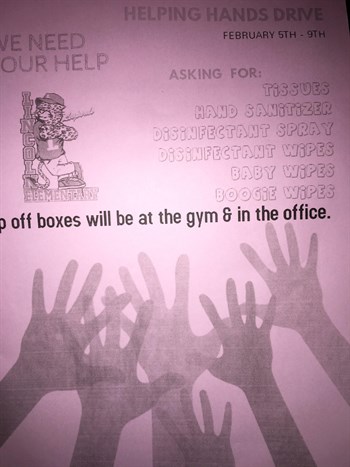 Schools in 12 states have closed down this year because of the latest flu epidemic.

When one of our staff members brought us a flier from one of Brunswick County Schools, Lincoln Elementary, our staff pitched in and held their own supply drive for the school. We brought three boxes full of tissues, hand sanitizes, disinfectant sprays and disinfectant wipes to the school today.

It is important to us, as part of our mission, to "preserve and promote the public health of the citizens in the North Brunswick area."