H2GO Adds Vactor 2100i
3/8/2019 2:04:35 PM
On Janurary 31st 2019, H2GO added the Vactor 2100i to their fleet of vehicles. With this new vac truck, H2GO will be able to more readily restore water outages, clean sewer system, and fix breaks faster, safer, and more efficiently.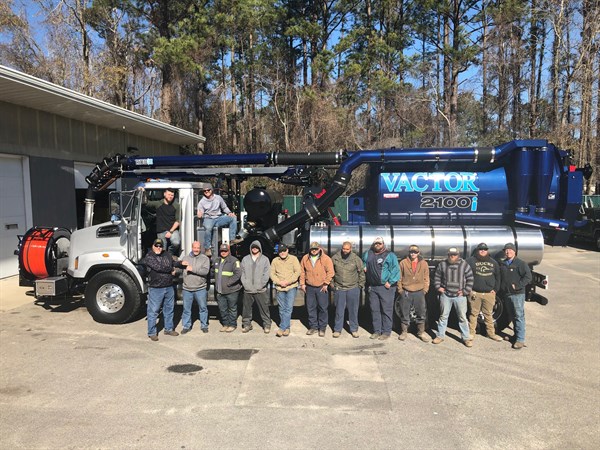 Designed for public utilities and professional contractors cleaning wastewater and sanitary systems, the Vactor 2100i combination sewer cleaner is truly built around the operator. A few of the features are a revolutionary control system, superior vacuum performance, unmatched operator comfort and control, and fuel, air routing and filtration efficiency second to none. Vactor has gone to every effort to ensure that every facet of the 2100i Combination Sewer Cleaner is nothing less than world class.
Vactor describes this trucks as "
i
ntuitive.
i
ntelligent.
i
nnovative.
i
ndividualized.
i
ncomparable."