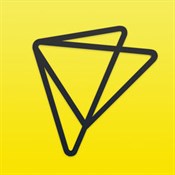 PUSHED
Get notified quick, fast and easy.
H2GO is announcing our new "Pushed" account to send real-time push notifications straight to subscriber's phones.
To better connect and inform our customers, H2GO is implementing "Pushed".
The "Pushed" app will send to our customers information about boil water advisories, water conservation alerts, closings, Operation Round Up and other H2GO related programs.
Want to join H2GO on Pushed? Here's how
Go to the Apple App Store or Google Play Store and search for "Get Pushed"
Click on the

FREE

button, then click install.
Once installed, click on the "Pushed" App and register your account.
Once you have your account setup, click on the plus sign in the upper right corner.
Search for "H2GO" and click subscribe.
You will begin receiving alerts straight to your phone with important H2GO information!
Have a QR Reader on your phone? Scan this code to go directly to H2GO's profile and subscribe!