H2GO Recognized as Utility of the Future Today
12/16/2019 10:58:56 AM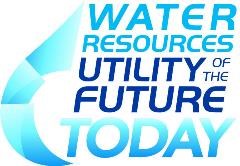 As H2GO continues to increase their community engagement efforts, they continue to be recognized by multiple organizations for their efforts. In May, H2GO Executive Director Bob Walker was awarded the Bud Pate Service Award from the North Carolina Rural Water Association for his dedication and commitment to the community he serves. Now, Brunswick Regional Water and Sewer H2GO has been recognized as a Utility of the Future Today for 2017.
H2GO is one of 25 water utilities from across the U.S. recognized as forward-thinking, innovative utilities that are providing resilient and value-added service to communities. Only two utilities from North Carolina were named a Utility of the Future: H2GO and City of Raleigh Public Utilities Department. The 25 utilities recognized in 2017 are transforming operations to meet challenges by recovering resources, engaging in the community, forming untraditional partnerships, and building an internal culture of innovation.
The Utility of the Future Today program is a joint effort launched in 2016 by four water sector organizations—the National Association of Clean Water Agencies (NACWA), the Water Environment Federation (WEF), the Water Environment & Reuse Foundation (WE&RF) and WateReuse, with input from the U.S. Environmental Protection Agency (EPA). The program seeks to promote and recognize utilities that are building on a foundation of excellent management and to help small, medium, and large utilities transform their operations over time.
H2GO was recognized as a Utility of the Future Today for dedication to their community's health and welfare, initiating many programs that contribute to better living for the communities they serve. H2GO was recognized for: Operation Round Up, C.O.R.E, actively participating in NC 811, promoting Safe Drinking Water Week and their pro-active efforts to build a Reverse Osmosis Water Treatment Plant to secure clean, safe and low-cost drinking water supplies for their customers.
"We are honored and pleased to have been recognized as a 'Utility of the Future Today'. Our entire H2GO staff and Board have put in a lot of time and resources towards making our community a better place. The things we do, we do because we want to make our home a better place for our friends, family and neighbors. We hope to continue our efforts and develop new initiatives to make our community a better place," says Tyler Wittkofsky, H2GO's Public Information Officer.
H2GO will be recognized during an awards ceremony at WEFTEC 2017 – WEF's 90th annual technical exhibition and conference – this October in Chicago.